Rubble Master RM 90GO! Mobile Crusher
MINIMUM FOOTPRINT. MAXIMUM PRODUCTION.
The RM 90GO! delivers the most bang for your buck. Exceptional performance with unmatched mobility and versatility make the RM 90GO! the workhorse of the RUBBLE MASTER product line. The hydraulic folding and lifting of the on-board screen and return conveyor, makes the setup on the job easier than ever.
Check out the RM 90GO! in action.
RUBBLE MASTER SUCCESS STORY
Superior Concrete Creates Spec Material With Crusher
At the end of the day, ready mixed concrete producers are often left with excess concrete in their concrete trucks, and not many options for disposal. One option is simple: haul it off to a landfill for disposal. A second choice is akin to using your lemons to make lemonade: crushing the leftover concrete to be re-used, which is both an environmental and monetary win.
"These are materials that are left over from a job that didn't use all that was in the truck, as well as when the drivers come back to the plant they have to clean out the trucks," explained Matt Soddy, Superior Concrete president and owner.
QUALITY PRE-OWNED RUBBLE MASTER EQUIPMENT
When you purchase used Rubble Master equipment from Hills Environmental, you can be sure you're getting high-quality equipment at a great price. We offer an extensive inventory of used equipment that is priced to sell and available for immediate purchase. View our inventory of Rubble Master pre-owned crushers, screens and tracked stackers today!
FULL LINE OF NEW Rubble master Equipment
Rubble Master is the world market leader in mobile crushing and screening. They offer a range of top-quality and high-performance mobile crushing and screening solutions for recycling, demolition, quarrying, mining, and contracting applications. RM's all-mobile equipment meets the highest specifications for mobility and versatility, both on-site and on-road.
Hills Environmental is proud to offer the complete line of equipment from Rubble Master!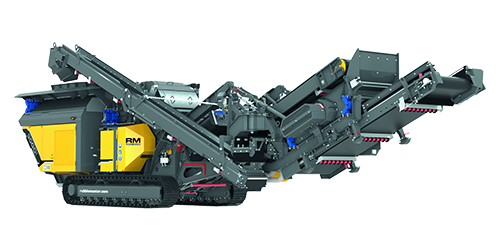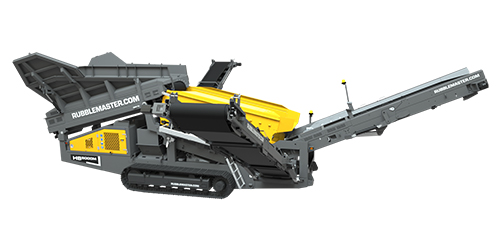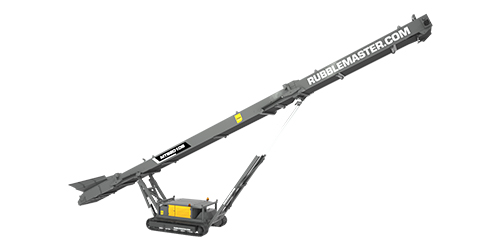 CONTACT US
Hills Environmental is dedicated to providing the best solution for your business. Let one of our Rubble Master pros help you determine the best set up for your needs. Call your local dealer or fill out the form below for more information.

*Valid at Hills Environmental on Rubble Master RM 90GO! rental only. See your local Hills Environmental dealership for complete details and eligibility requirements. Offer subject to change or cancellation without notice. Limit one use per customer. Not valid with other offers or coupons. Offer expires March 31, 2021.