New Astec (Roadtec) Equipment
Hills Paving and Astec, formerly known as Roadtec, offer an extensive line of asphalt pavers, cold planers, stabilizers/reclaimers and material transfer vehicles. Astec builds reliable, long lasting machines that consistently perform at the highest level. Visit Hills Paving today for all your equipment needs.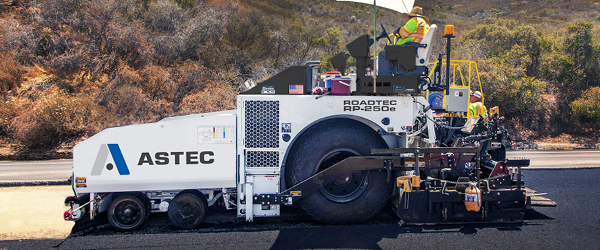 Asphalt Pavers
Roadtec's RP highway class asphalt pavers give you the freedom and options to choose the highway class paver that is right for you. These asphalt pavers are dependable and productive machines that work efficiently in multiple applications and job sizes.
Available Models: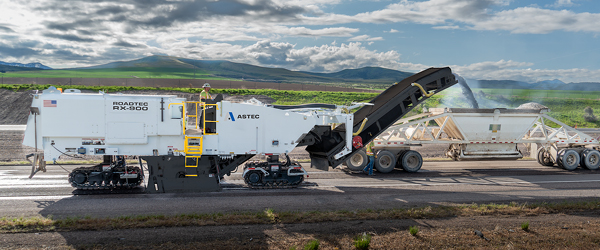 Cold Planers
The RX series of asphalt cold planers provides high production and reliability through precise weight balance and easily accessible components. Roadtec's cold planers, also known as asphalt mills, are available in half-lane and full-lane models, to fit your specific applications.
Available Models: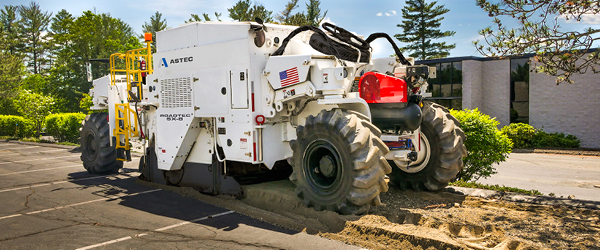 Soil Stabilizers/Road Reclaimers
Roadtec's SX series machines are heavy-duty, self-propelled units used for soil stabilization and asphalt reclamation. These machines are dependable and productive and work efficiently in multiple applications and job sizes.
Available Models:
• Roadtec SX-5
• Roadtec SX-6
• Roadtec SX-8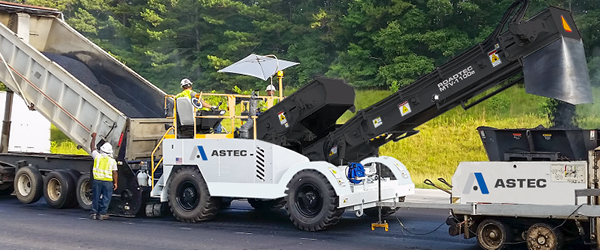 Material Transfer Vehicles
Roadtec's material transfer vehicles provide consistent mat quality through contactless paving. These machines are powerful and maneuverable material transfer vehicles that combine superior mixing technology with ultimate operator comfort and safety.
Available Models:
• Roadtec MTV-1100
• Roadtec MTV-1105
• Roadtec SB-3000
Hills is dedicated to providing the best solution for your business. Let one of our pros help you determine the best set up for your needs.
Fill out the form below for more information or to request a quote and we will get back to you.