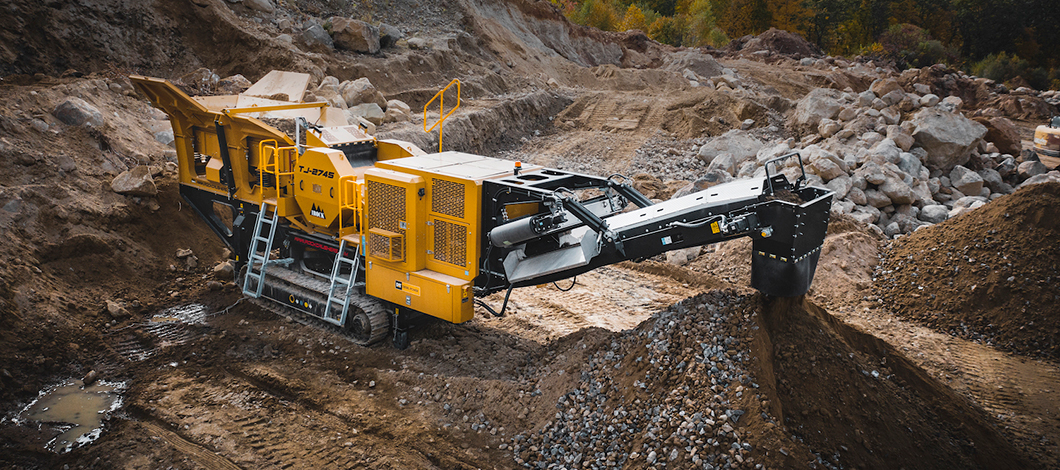 Details
Manufacturer

IROCK

Industry

Crushing, Recycling & Organic

,

Hills Environmental
Description
IROCK CRUSHERS WAS INVENTED BY CONTRACTORS FOR CONTRACTORS.
We spent the last 30 years hustling right alongside you improving our manufacturing process so our machines are the bedrock of your crushing and screening success. We're proud to be an American designer and manufacturer of mobile (tracked) and portable (wheeled) crushing plants, screening plants, conveying equipment and related products for the demolition, recycling, and aggregate industries.
IROCK Crushers is a humble company driven by contractor hustle and born out of ​a contractor's vision. Our team of loyal, calculated risk-takers acts with steadfast discipline and is never satisfied with the status quo. IROCK Crushers is rock solid because we "Play to Win" by leaning into our customer's challenges. Our primary goal is to find just the right solution to help your business grow and stay profitable.
• Discounted pricing for municipal and government agencies
• Financing packages tailored to meet your budget
• Scheduled maintenance programs on-site or in our shops
• Extensive rental fleet to supplement your fleet quickly