No current promotions at this time. Please check back for great offers from Hills Environmental and EDGE!
EDGE Trommel Screens
Gain an EDGE Over Your Competition
Get the job done with Hills Environmental and EDGE Innovate. Designed for maximum productivity and superior screening efficiency, EDGE trommel screens offer customers a heavy-duty construction design combined with high maneuverability. With the ability to process a wide range of applications, EDGE trommel screens are ideal for several industries, whether it be aggregate production, engineered soil production, mulch processing, waste management, industrial and demolition waste, or recycling applications.
Are You Ready for Mulch Season?
EDGE offers unrivaled customer choice with a versatile range of slow speed shredders, trommel screens, dye trommels and density separators to meet your mulching needs. With a wide selection of chassis types, drum types, screen media and power-source configurations, operators can customize our units to suit their exact applications.
The EDGE FTS Mulch Master combines traditional flipping and rotation with constant material flow to overcome traditional challenges, and giving you a cheaper alternative to a windrow turner.
All the Expected Benefits of 620 Class Trommel and More
EDGE Innovate have introduced their latest trommel offering with the launch of the EDGE TRT620R. The new 620 class trommel will take its place in EDGE's ever popular trommel line up.
Designed for maximum productivity and superior screening efficiency, the new EDGE TRT620R tracked trommel has a heavy-duty construction design coupled with high manoeuvrability. This ensures that the TRT620R is the perfect screening solution for a wide range of applications including compost, mulch, soil, biomass or construction and demolition waste.
ALL NEW EDGE RADIAL TRACK STACKER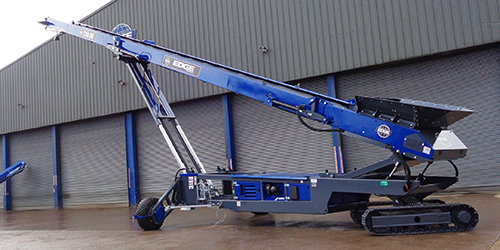 Tracked & Ready to Stack
The EDGE TSR80 Radial Track Stacker offers all the advantages of a mobile radial stacker and a tracked mounted stacker in one product. Its ability to self-propel across uneven terrains and the capacity to create massive radial stockpiles makes this an excellent tool on the jobsite. Explore this perfect stockpiling solution.
QUALITY PRE-OWNED EDGE EQUIPMENT
When you purchase used EDGE equipment from Hills Environmental, you can be sure you're getting high-quality equipment at a great price. We offer an extensive inventory of used equipment that is priced to sell and available for immediate purchase. View our inventory of EDGE pre-owned crushers, screens and tracked stackers today!
NEW EDGE Innovate Equipment
With over 25 years' experience in designing and manufacturing; EDGE Innovate has quickly become a global leader in the design and distribution of a range of equipment used in the recycling, materials handling and quarry industries.
EDGE's range of products have been designed to be the most efficient and cost effective. EDGE pushes the boundaries of design and manufacturing to produce hard working, quality machinery to fit any materials handling requirement from recycling to quarrying.
Hills Environmental is proud to offer a comprehensive line of equipment from EDGE Innovate!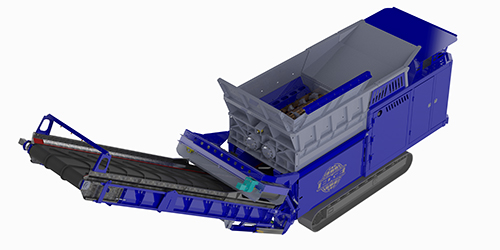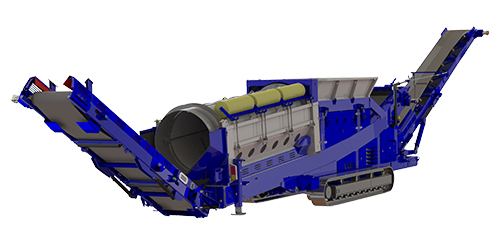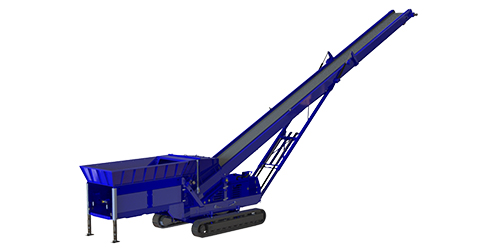 CONTACT US
Hills Environmental is dedicated to providing the best solution for your business. Let one of our EDGE pros help you determine the best set up for your needs.