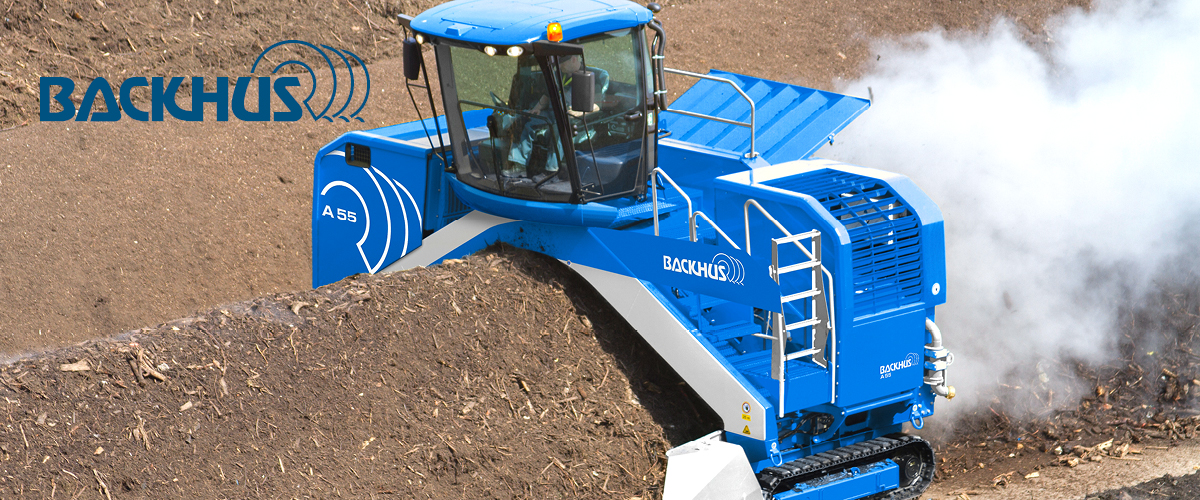 BACKHUS Windrow Turners
When making compost, time is money and no turner is more efficient than BACKHUS. Ecoverse is pleased to offer the windrow and lane turners from BACKHUS. From the entry-level self-propelled A30 windrow turner, to the ultra high-volume A75, we have the right option for you.
In constant pursuit of excellent, BACKHUS incorporates smart technology and innovative mechanics in all their turners to help you make better compost. Windrow and lane guides, hydraulic track cleaners and panoramic cabins all combine to offer ease of operation. Tracked or wheeled, durable turning drums and German engineering ensure reliable, long-lasting performance.
Hills is dedicated to providing the best solution for your business. Let one of our pros help you determine the best set up for your needs.
Fill out the form below for more information or to request a quote and we will get back to you or contact your local Hills dealer today.