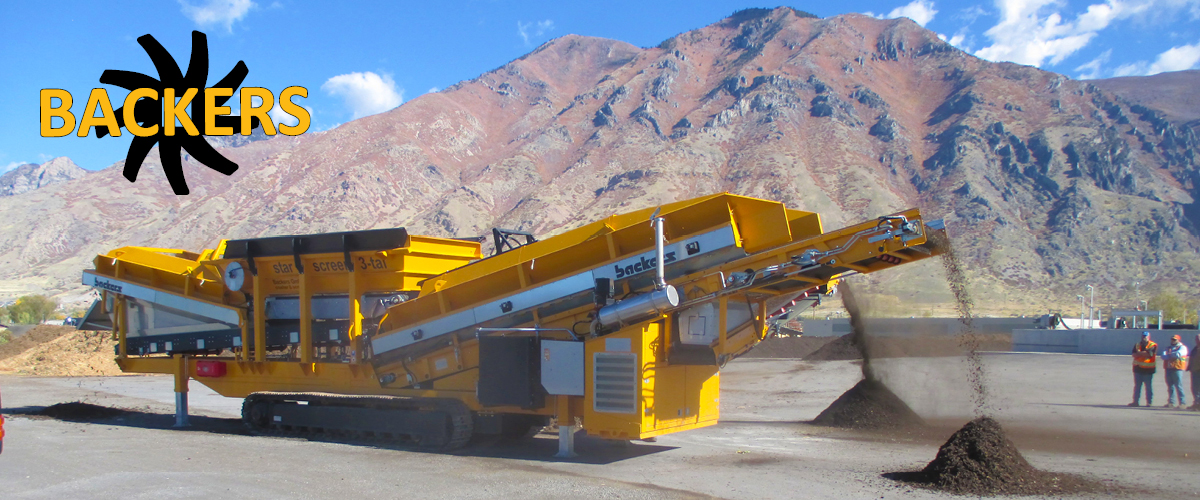 Backers Star Screens
Ecoverse is proud to be the exclusive provider of Backers high-production star screens in North America. Star screens generate high agitation across the screening deck, resulting in a very effective breaking up of the source material. For clumpy, wet or sticky soils and other organics, star screens offer a distinct advantage over drum-style trommel screens.
Backers offers two and three-fraction models, available in tracked, wheeled, or the industry's only track/wheel combination to assure mobility in any environment. Create two, three or even four fractions with the addition of a grizzly over the hopper. Backers star screens are perfectly suited for topsoil, biomass, compost or aggregate applications.
Hills is dedicated to providing the best solution for your business. Let one of our pros help you determine the best set up for your needs.
Fill out the form below for more information or to request a quote and we will get back to you or contact your local Hills dealer today.